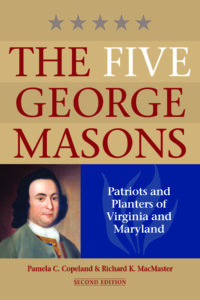 University Professor Rosemarie Zagarri will be guest speaker at the book launch of The Five George Masons: Patriots and Planters of Virginia and Maryland, by Pamela C. Copeland and Richard K. MacMaster, recently published in a new, second edition by the George Mason University Press. The event will be held on Wednesday, April 6th, at 3:00 p.m. in the Fenwick Library Main Reading Room.
Dr. Zagarri will speak about "George Mason in History and Memory" as part of the Mason Author Series, sponsored by the University Libraries and the University Bookstore. The Mason Author Series highlights significant publications of George Mason University faculty and alumni.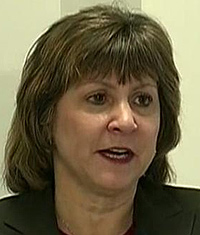 Rosemarie Zagarri received her Ph.D. from Yale University and is currently University Professor and Professor of History at George Mason University. She is the author of several books, has published numerous articles in scholarly journals, and received a number of national fellowships and awards. In 2009, she was elected President of the Society for Historians of the Early American Republic (SHEAR), the national organization for early Americanists.
First published in 1975, the second edition of The Five George Masons has been published in collaboration with the Board of Regents of Gunston Hall, and features an introductory note by George Mason University President Ángel Cabrera; a foreword by Scott Stroh, Executive Director of Gunston Hall; and new images and maps.
The event is free and open to the public. No registration is required.
For more information, contact: John Warren, Head, Mason Publishing/George Mason University Press, University Libraries, George Mason University
Office: 703-993-3636 • Email: jwarre13@gmu.edu