The following Open Educational Resources (OER) collections include open courses and MOOCs (Massive Open Online Courses) that you can take to supplement your curriculum or simply explore new subjects. Learn more about high-quality open educational resources and OER advocacy by checking out the rest of the series below:
Part 1: Course Content and Textbooks | Part 3: Grants and Advocacy | Part 4: K-12 Resources | Part 5: Articles and Research
---
Open Courses
Academic Earth (http://academicearth.org/)
Academic Earth features a large collection of free online college courses as well as over 1,500 video lectures from MIT, Stanford, Berkeley, Harvard, Princeton, and Yale. Academic Earth also offers a selection of curated video playlists from their most popular online courses.
Lumen Learning (http://lumenlearning.com/)
Lumen is dedicated to facilitating broad, successful adoption of OER at higher education and K-12 institutions. Lumen provides training and support for faculty members to teach open courses and also publishes open courses in over 30 high-demand subjects. Lumen's catalog of open courseware includes courses in mathematics, general education, business, and science and technology.
MIT OCW (http://ocw.mit.edu/index.htm)

Explore over 2,200 online courses crafted by MIT faculty that are shared freely with independent learners, and undergraduate and graduate students throughout the world. A wide selection of  STEM, arts and humanities, and social sciences courses are available to choose from, with many available in several languages. [See also the Open Education Database link below.]
The Open University (http://www.openuniversity.edu/)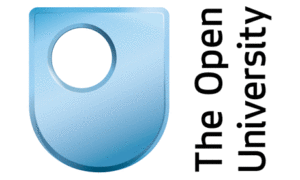 The Open University a public distance learning and research university, and is one of the largest universities in the United Kingdom for undergraduate education. The Open University utilizes an all-inclusive model in which all course materials are included in the cost of its low tuition fees. The University offers short courses and certifications in addition to its more traditional undergraduate and graduate degree programs.
---
MOOCs
MOOCs Directory (http://www.moocs.co/Higher_Education_MOOCs.html)
Massive Open Online Courses (aka MOOCs) offer any age student free access to non-credit courses taught by world-renowned educators and leading industry experts; the courses include an incredible array of topics and, often, in languages other than English. This directory, compiled by MOOCs University, points users to MOOC providers grouped by learning level. Annotated entries for these providers specify the courses offered by subject.
OnlineCourses (http://www.onlinecourses.com/)
OnlineCourses is a collection of over 500 free online classes from accredited universities. Classes are offered in a number of fields in the sciences and humanities.
Open Education Database (OEDb) (http://oedb.org/open/)
OEDb offers a comprehensive collection of free online courses from accredited universities. OEDb currently lists over 10,000 free open courses from universities such as MIT, the University of Michigan, and Johns Hopkins University.
OERu (http://oeru.org/)
The Open Educational Resource university (OERu) aims to provide free university-level courses to all students worldwide using OER learning materials with the option to gain credible qualifications from recognized academic institutions. OERu uses an open peer review model inviting public input and feedback on courses and programs as they are being designed. OERu currently offers courses on subjects such as art, business, and economics.