The University Libraries, Mason Publishing and the University Bookstore present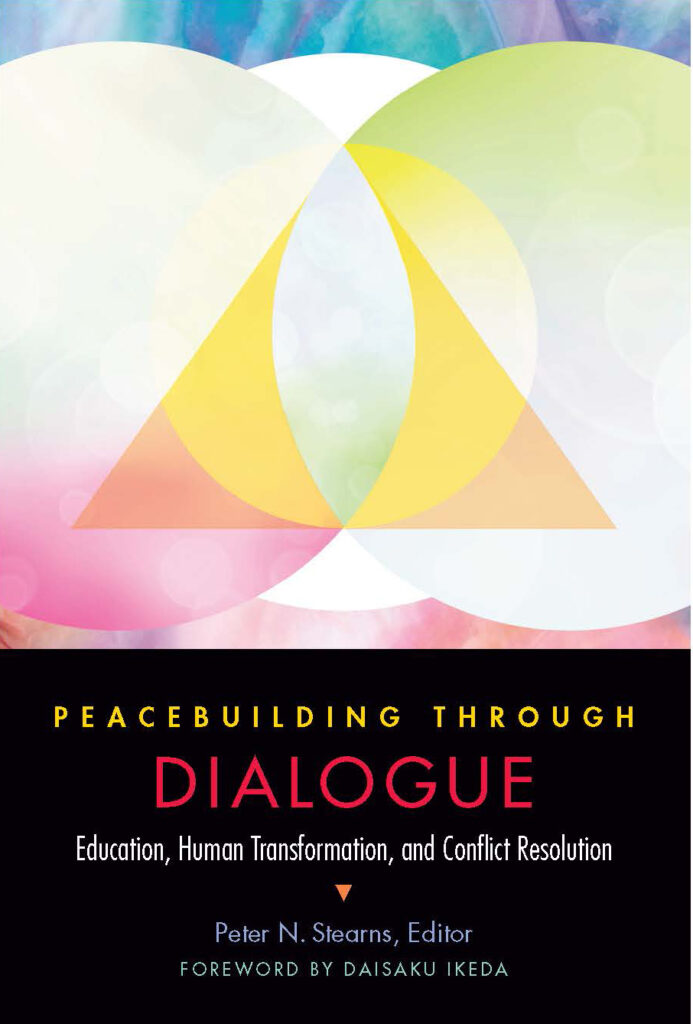 Peter Stearns & Susan Allen
Wednesday, March 20th
3:00-4:30 p.m.
Main Reading Room (2001)
Fenwick Library, Fairfax Campus
Peacebuilding Through Dialogue is an invitation to scholars, students, and engaged citizens to discover the power and versatility of dialogue as a peacebuilding practice. Edited by Peter Stearns, the book features thirteen authors considering dialogue in the context of teaching and learning; dialogue as part of personal and interpersonal growth; and dialogue in conflict resolution and other situations of great change. With its expansive approach, the book makes original and invaluable contributions to peace studies, civic studies, education studies, organizational studies, conflict resolution studies, and dignity studies.
Join us for a very special book launch event on Wednesday, March 20, featuring a conversation with volume editor Peter Stearns and contributor Susan Allen.
Books will be available for purchase at the event.
This book is published by George Mason University Press in collaboration with the Ikeda Center for Peace, Learning, and Dialogue of Cambridge, Mass.